– "Insanity is the act of doing the same thing and expecting different results." Albert Einstein –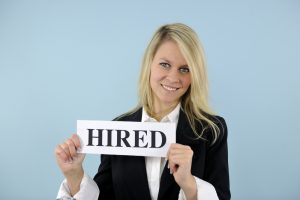 Why do this course?
You have no experience
You're not really sure how to get started
You want to get a good résumé and a great job
Why are we doing this course?
We want to prepare your mindset to be able to plan and gain employment with a new résumé and to work out who your employer of choice would be. The day will be filled with fun activities to give you the best chance to start the job search process and gain employment.
The success rate of you gaining work is high if you follow what you learn from the course. It doesn't stop there – we are happy to have a discussion with you for months after the program to help support you on your way to a new and positive beginning.
Who are we?
Ivan and Jaala have a passion to make a difference in people's lives and those closest to them.
Ivan has over 15 years of experience in Learning & Development and has worked with a variety of people, from disadvantaged individuals right through to teams in body corporates. He loves to motivate people and have fun while doing it.
Jaala has travelled widely and brings her experience from her travels. As an all-round professional, she assists with the administration and keeps Ivan on track! Their partnership and enthusiasm will see the success of any program they deliver together.
What will you need
To be willing to be aggressively active in seeking work
To be aged between 18 to 25 years old
Your résumé (don't worry if you don't have one - you will by the end of the week)

The cost to you
Nothing. This is a free course.

We will provide

Course materials
Lunch on the day

When

Day: Saturday

Date: 25th November 2017

Time: 9:30am – 3:30pm

RSVP
To secure your seat for this Good Résumé, Great Job one-day course, please download the registration form here, send an email to info@thetrainingnetwork.com.au or call our office on 1300 886 338.

Seats are very limited: if you want to gain the job you want, then don't delay – register today.

We look forward to seeing you.